Online Driver Education Instructions
Follow these two quick steps and you are ready to start Driver Education!

STEP 1. Click the button below to pay your tuition. 
STEP 2. Create a "New Account" in the course site (Please read: New Account Instructions). Click the button below to create your account. The system will send you an email that you must use to confirm the account.
1.

Then click "Register an Account."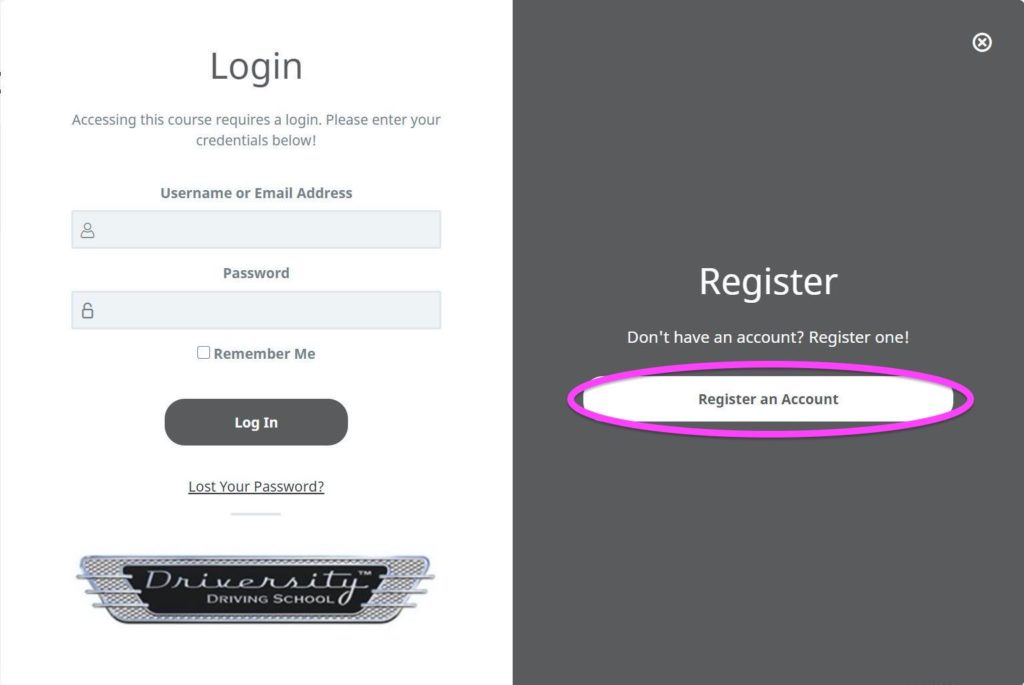 2. Enter a username and e-mail, then click "Register."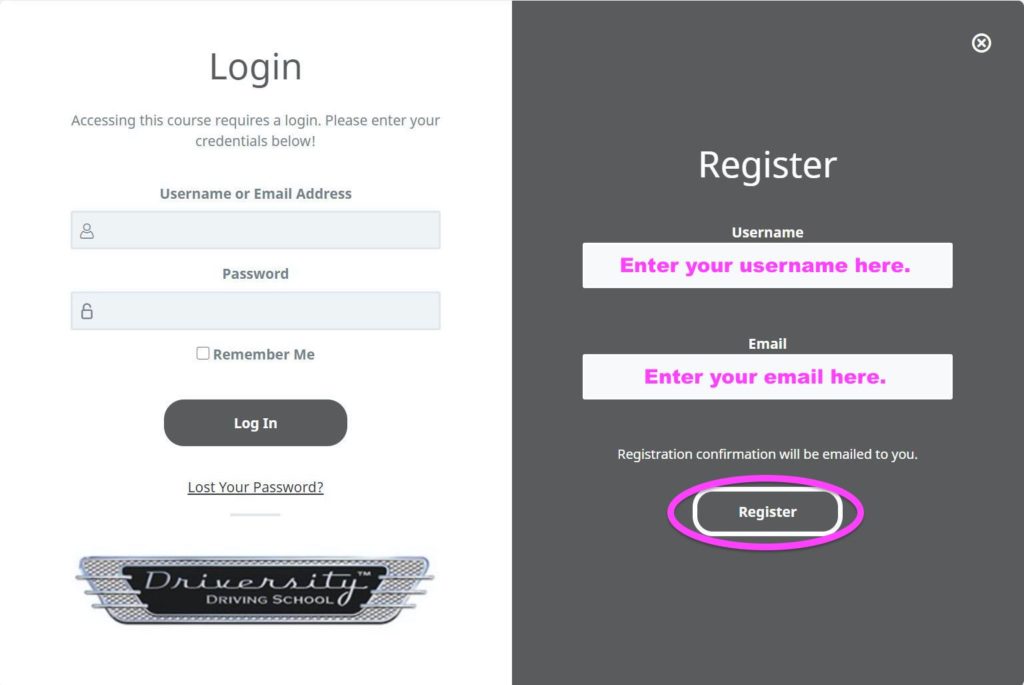 3. You will see this screen: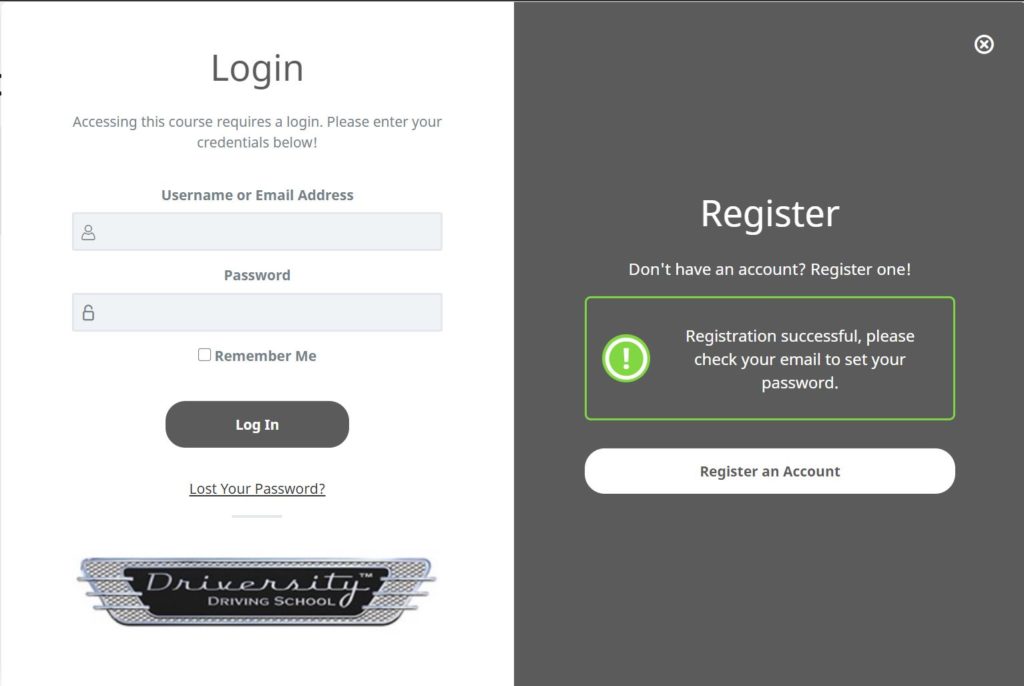 4. It will take you to this page again. This time, enter your username and password and click "Log In".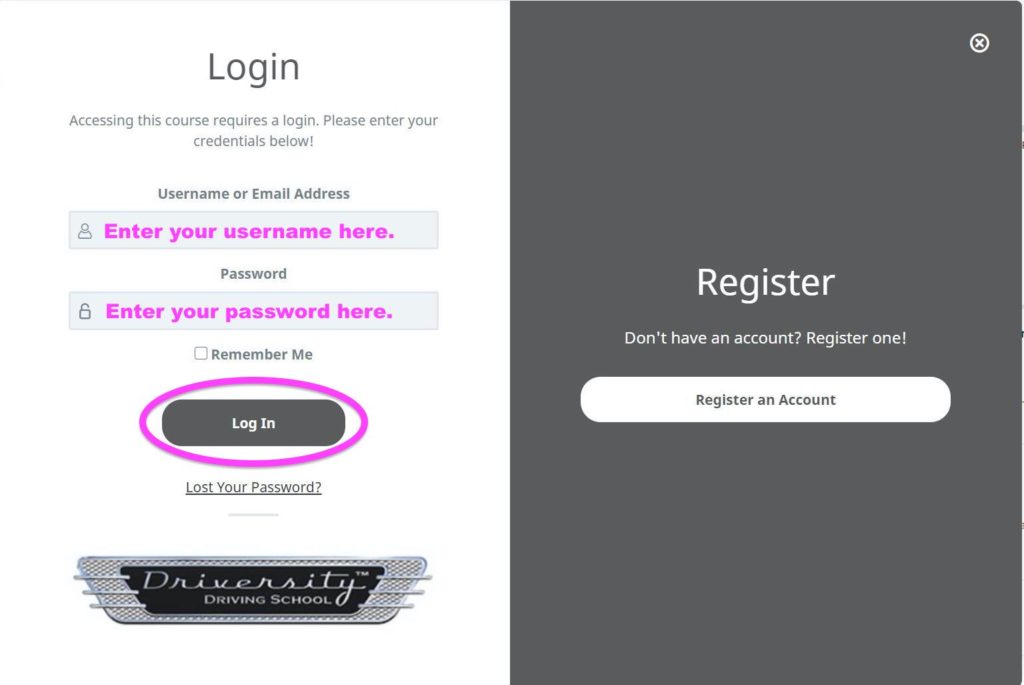 5. You can now start your lesson by selecting "Driversity Online Driver Education Overview."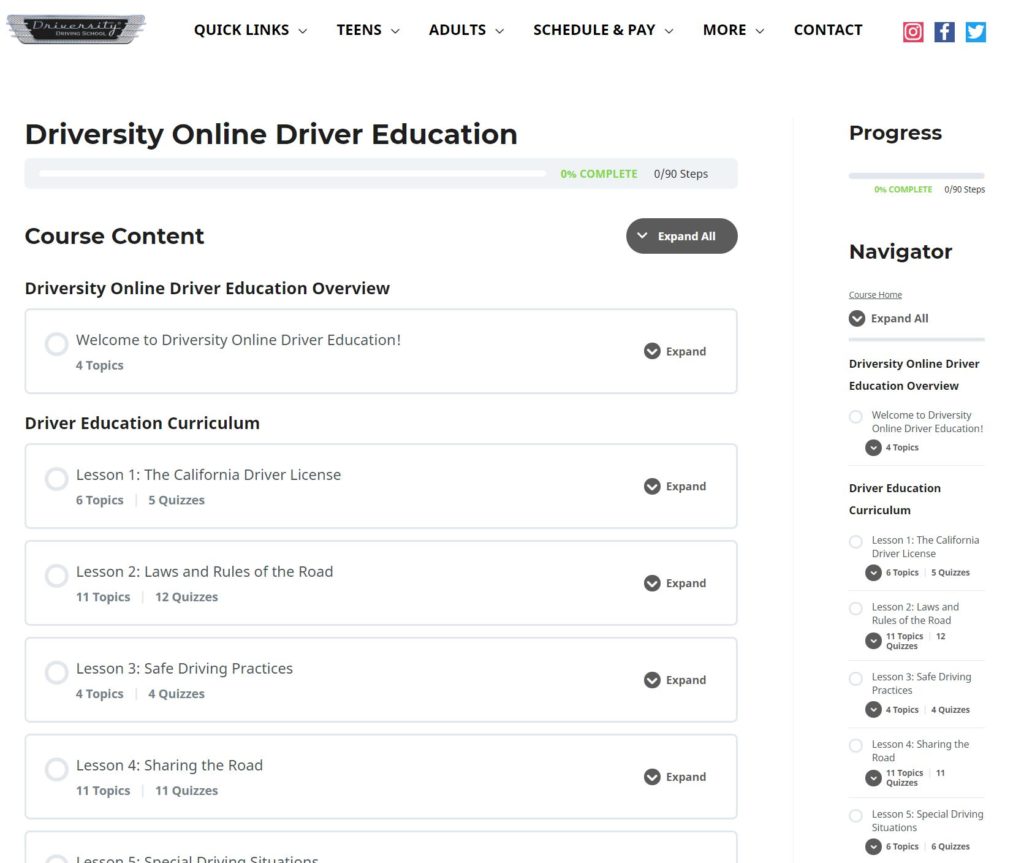 If you have any questions please send us a message. We will assist you in any way that we can.
Your course expires 45 days from the date of account creation. If you do not complete your course in 45 days you will be unenrolled and may apply for an extension of 15 days to complete it. It is your responsibility to monitor your time and know when the expiration date will occur.
Program bundles for classroom and driving available
Online account access 24/7